The Indian fashion industry is one of the most unique and distinctive around the world. Clothing in India changes depending on the different ethnicity, geography, climate, and cultural traditions of each region in the country. However, Indian-inspired pieces and fashion items are always a trend in different corners of the globe.
We've made you a list of 6 Indian clothing items that have inspired generations:
1- Saree
Kajol in Sabyasachi saree and earrings
Saree, sari or shari consisting of a drape from 4.5 to 8 meters long that is typically wrapped around the waist, with one end draped over the shoulder, baring the midriff. It's the most popular item of women's clothing in India.
2- Sherwani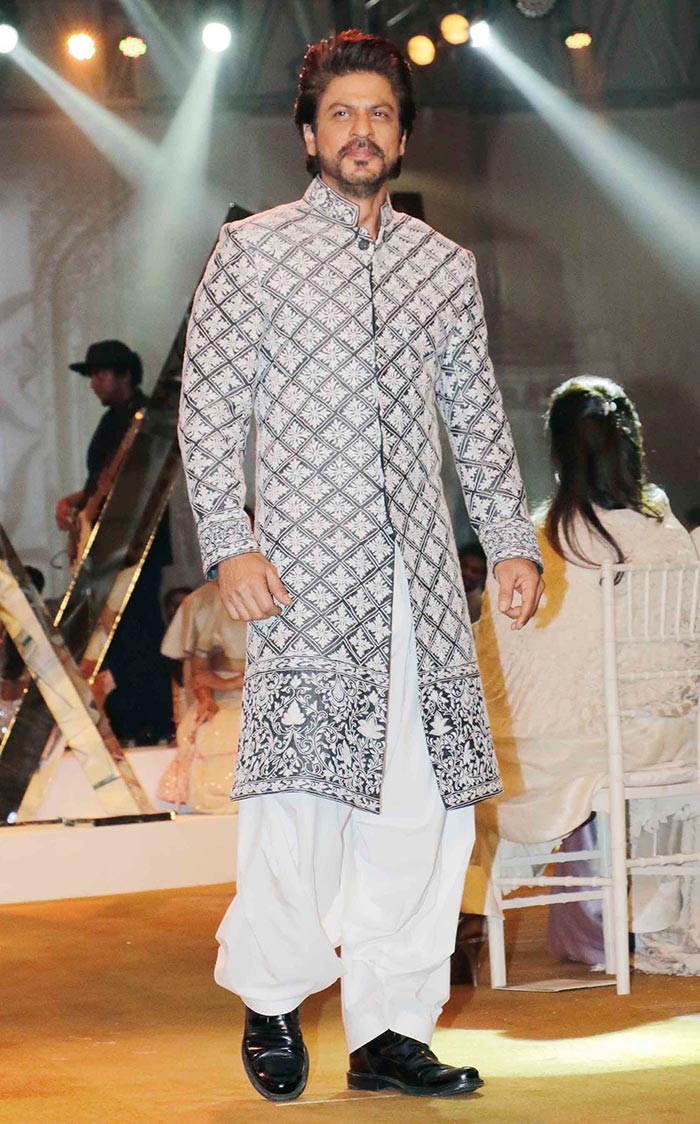 Shah Rukh Khan in Manish Malhotra
It is long garment worn by men mostly as a wedding outfit. It signifies elegance and symbolizes the rich traditional fashion style of India.
3- Dupatta
Aishwarya Rai Bachchan in Sabyasachi
Also called, Chunari, Chunariya, or Audhani, the Dupatta is a shawl-like garment usually worn arranged in two folds over the chest and thrown back around the shoulders. It can be styled in different manners.
4- Angrakha
Dia Mirza in Sameer Patel
Although it looks like a dress, Angrakha is considered a traditional "top" with an asymmetric opening and secured by either strings or loops. It was worn by both genders, but now it's more popular in women's Indian ethnic wear, whilst uncommon in a men's wardrobe. "Angrakha" literally translates into the "body protector".
5- Lungi
Prince Mahesh Babu in Lungi
It is a sarong-like piece of fabric, wrapped around the waist and hips and fixed in place. It can be long to cover legs or half-length only to the knees. Lungis are worn by both men and women.
6- Lehenga
Alia Bhatt in Manish Malhotra
Also referred to as Gagra or Langa, it is an ankle-length women's skirt characterized by being long, embroidered and pleated. It is worn as the bottom part of a complete outfit called "Gagra choli" or "Langa Voni".
You have probably seen many of these items before, but we bet you didn't know any of their names! We didn't too, but we definitely love them all!
Comments