The long-awaited African Cup of Nations is finally here. Organized every 2 years by the Confederation of African Football (CAF), this year's edition is hosted by Egypt.
Only a couple of days away from the start of the championship, we can't help but reminisce about the old days of the African Cup. Here's a recap of what happened in the last 5 championships so we know who we are dealing with this year:
2017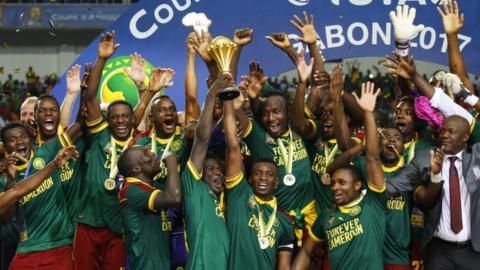 Sponsored by Total, this tournament was part of the Africa Cup of Nations 60th Anniversary. It was scheduled to be hosted by Libya, but their hosting rights were revoked due to ongoing war in the country. Instead, it was held in Gabon. The champions this year were Cameroon who won their fifth title after defeating Egypt 2–1 in the final. The third place was won by Burkina Faso and the fourth by Ghana.
2015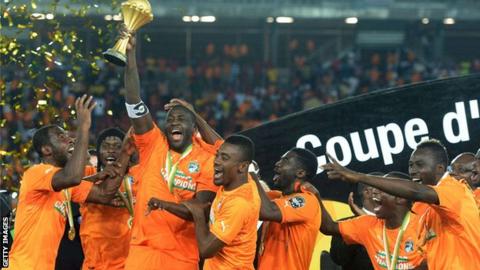 Known as the "Orange Africa Cup of Nations" for the fourth time in a row since 2010, the 2015 tournament was hosted by Equatorial Guinea, who came in fourth place losing 4-2 to DR Congo in a penalty play-off. The Ivory Coast were crowned champions for their second ACN title, defeating Ghana 9-8 in penalties after a 0-0 draw.
2013
This was the year when the tournament was switched from being held in even-numbered years to odd-numbered years so it doesn't clash with the FIFA World Cup. The 2013 tournament was hosted by South Africa for the second time after 1996. In this championship, Nigeria won its third Africa Cup of Nations with a 1–0 victory over Burkina Faso in the final. Mali won third place for the second year in a row after defeating Ghana 3-1.
2012
Before being individual hosts later in 2015 and 2017, Gabon and Equatorial Guinea co-hosted the 2012 Africa Cup of Nations. The matches were played in 4 stadiums in 4 cities between both countries.
It's notable to mention that this tournament took place against the backdrop of political turmoil, where Libya and Tunisia qualified despite grave changes due to the Arab Spring uprisings. Egypt didn't even qualify this year. Zambia won their first continental final against third-time finalists Ivory Coast after a dramatic penalty shootout in Stade d'Angondjé in Gabon's largest city, Libreville. Besides, Mali won third place leaving fourth to Ghana.
2010
This tournament was held by host country Angola. Egypt won the title for the seventh time and an unprecedented third in a row, beating Ghana 1-0 in the final. Nigeria and Algeria played on the third place where Nigeria won 1-0. All championship awards were given to Egyptians, where the best player award went to Egypt's team captain Ahmed Hassan, fair play player of the competition to Ahmed Fathy, discovery player of the tournament and top scorer to Gedo, and finally goalkeeper of the competition to our very own Essam El-Hadary.
We can't be any more excited about this year's tournament! Yet, we can't help but wonder, will this year be Egypt's 8th African Cup of Nations win?
Let's hope so and see what the 2019 Total Africa Cup of Nations has in store for us.
Comments