He's one of the most renowned Egyptian figures of all time. His vocalizations are ethereal, his tunes are sublime and his performances are grandiose. Long story short, his compositions are the sheer definition of startling art. Some call him the extensive virtuoso, while others address him as the everlasting voice of the Middle East, but he definitely is Egypt's most esteemed musician and beloved nightingale. He's the mighty Abdelhalim Hafez.
Throughout his astonishing 25-year career, Abdelhalim Hafez had been engendering a gamut of emotions with every record he released and every on-stage performance he pulled off. The distinguished attributes of his art had all Egyptians, back in the day, eagerly anticipate the latest of his melodies, eliciting utter jubilation upon their radio premieres. To this very day, his profile is hailed as one of the most exceptional legacies of all time for his feats in music, cinema and life. Today, we delve into the profile of the Egyptian nightingale, highlighting 5 traits that, apart from his enchanting vocals, had him become Egypt's grandest artistic phenomenon.
1- His illness didn't impede his art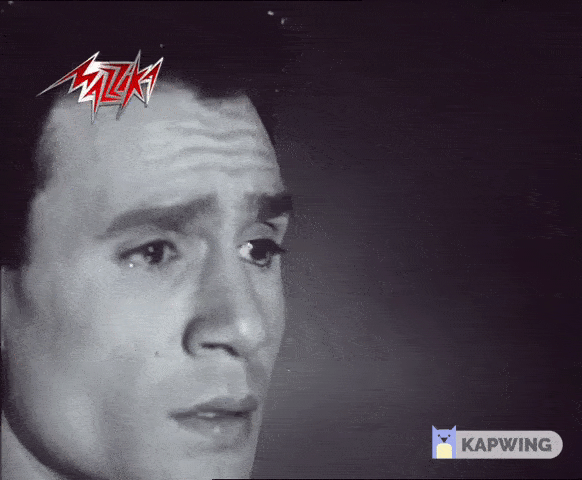 Although Abdelhalim Hafez was striving to withstand his liver dysfunctions, his illness didn't get the best of him nor did it hinder his quest for attaining eminence. On the contrary, his medical hardships have bolstered his passion for exceling at music. Abdelhalim Hafez's affection for art was quite unparalleled, and this was made evident by the gobs of the audible masterpieces that he delivered albeit struggling with bilharzia for around 22 years. The anguish of such lengthy interval could've ended the graceful tale of Abdelhalim Hafez before it even started, given that he was a regular patient at hospitals and health institutes. However, he ended up conquering his agonies, manifesting that life must go on. Not only was he a sensational artist, but he was also a strong-willed individual, whose grit have exported life lessons on tenacity and finding hope in the midst of suffering.
2- He belonged to the masses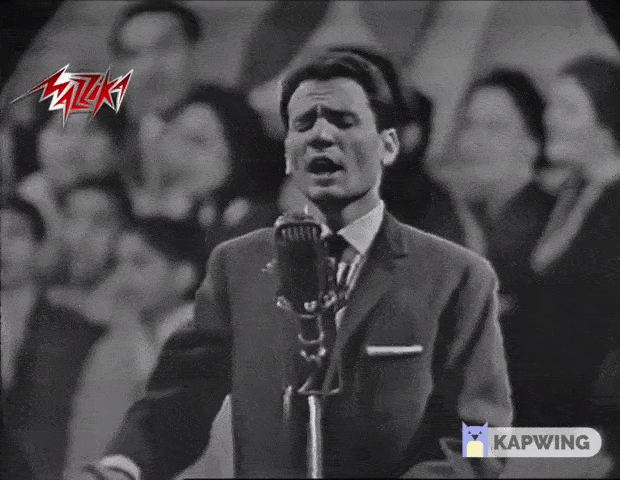 Throughout the best of times and the murkiest of intervals, Abdelhalim Hafez was always a soulful companion to the masses. Via his art, he definitely had had his say in chronicling the ups and downs of the Egyptian citizenry during the twentieth century, given that his songs used to solely light up people's festivities while they cherished their beloveds, and aided them to overcome their melancholies during downfalls. Throughout all chapters, he kept voicing the collective consciousness of his nation and conveying their notions into art, which had all Egyptians admire him and honor his work for decades. In intimate moments, wars and even graduation ceremonies, you'd come across the compositions of Abdelhalim Hafez, capturing the gist of the moment and redefining the ways of expressing emotions.
3- He was a visionary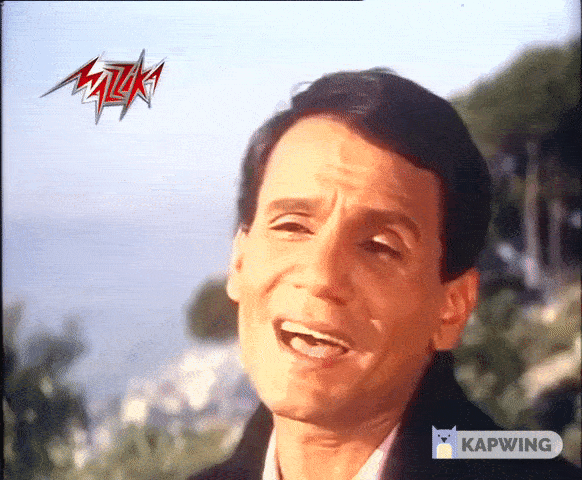 Usually, turning aspiring artworks to prominent masterpieces is hindered by two major factors, which are time and language. For an artist to have his creations overcome the language border and have a lengthy lifetime is no mean feat, but for Abdelhalim Hafez, it was just another attainment under his belt. Making use of his artistic dexterity, he had acquired all his musical pieces a unique premise in regards to the lyrical, melodic and rhythmic aspects that you can instantly identify. Such features have resonated with the masses, who commended the niftiness of Halim's lyrics and tunes that convey abundant sentiments in the classiest of manners. Whether they were upbeat, delicate, dreamy or evocative, all Halim's compositions have defined their own means of communication, articulating a unilingual time-transcending tale that finds its way straight to the hearts of all mankind at all eras. Whether they were slangy records or poetic compositions, all Halim's creations are immune to aging; forever contemporary.
4- His live performances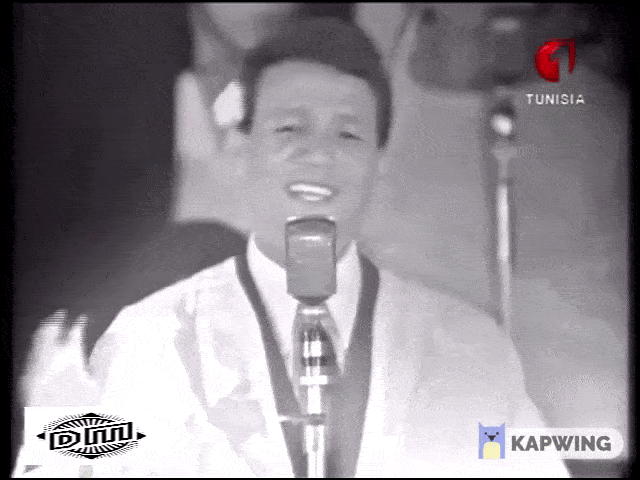 One of the most remarkable qualities of Abdelhalim Hafez was his onstage performances during his live shows. The rapture that his shows imbibed had them become the most hyped up musical event of the year, especially his Sham El-Neseem concerts that used to unveil a couple of premieres on an annual basis. However, what had his gigs veer far from his contenders' was the way he melded with the pieces he was performing, and the way his facial expressions reflected such unification. You could feel his grief upon eyeing his grim expressions during his Qareat El-Fengan performance, and you could experience his bitterness after gazing at his rendition of Gabar, but on the contrary, you can sense his utter contentment while he performed 3ala 7esb Wedad Alby and El-Hawa Hawaya. Swaying between different emotions, Halim had a knack for fleshing out the essence of his songs for his audience to get into the mood and embark on a new melodic journey with their beloved virtuoso.
5- His cinematic contributions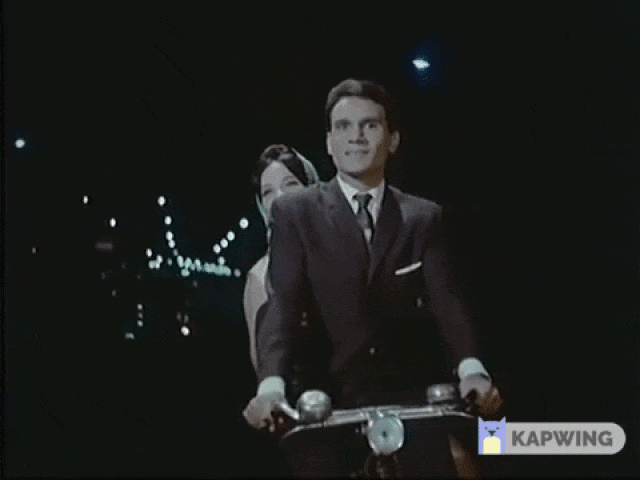 In addition to his musical accomplishments, Abdelhalim Hafez had some valuable contributions that adorned the movie industry, reshaping the structure of Egyptian musicals. Since he first appeared on the big screen in 1955's Lahn El-Wafa2, he kept on exhibiting his diversified artistries that aided him to clinch 15 starring roles in his following films. During such interval, Halim had enriched his flicks with a sense of liveliness as he used to employ his melodies to spice up the progression of such pictures, which induced major changes in the mindsets of the audience. On the back of Halim's cinematic endeavors, people became accustomed to the notion of attending the screenings of his films with the sole purpose of feasting their ears on his songs and enjoying his delightful onscreen presence, regardless of the plot and the impersonations.
Enlivening the musical genre, Halim had also had some pioneering endeavors in cinema, supervising the release of the first color feature in Egypt, titled Dalila, in 1956 alongside Shadya, whose duo with Abdelhalim is regarded as one of the most lovable artistic collaborations of all time. However, his cinematic diligence culminated in 1969's Aby Fawq El-Shagara, which marked the zenith of his cinematic persona with regards to the songs and the choreographies the film has featured, which had it become the ultimate reference for Egyptian musicals.
Comments