To the majority of the Egyptians, football represents the sole definition of sports for its vast popularity that overshadowed all other athletics. The fervent knack we have for this game had us all enraged, euphoric, anxious and raucous with every goal and every match aced by the teams we cherish. Thus, we thought of reviving four iconic moments from this century when football overwhelmed every Egyptian with ultimate joy to the extent of bursting into tears.
1- Abo Treika vs CS Sfaxien (2006)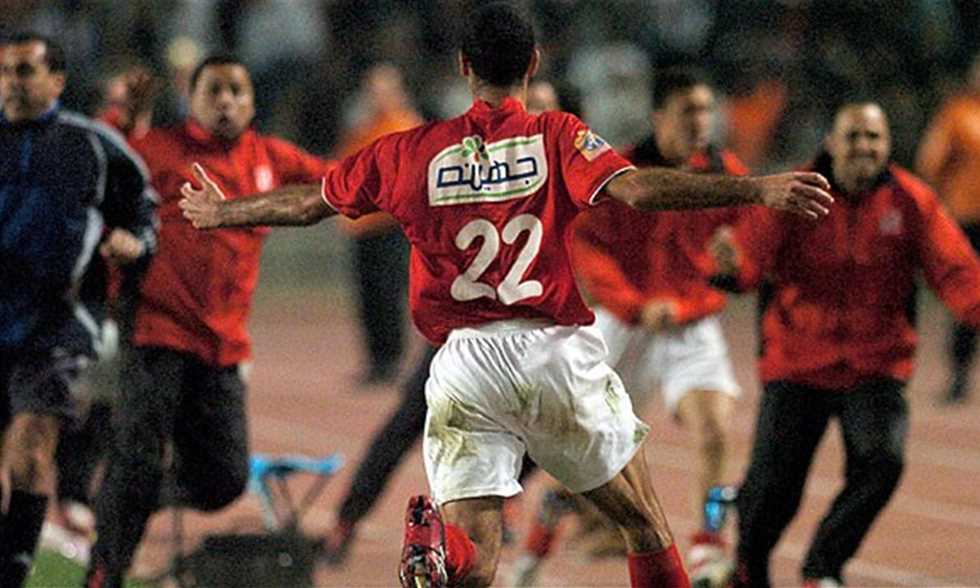 Usually, the most memorable wins are those attained in the nick of time, and there's no better depiction of such triumphs than Abo Treika's stunner against CS Sfaxien club in CAF Champions League's final in 2006. While all Tunisian attendees were about to unleash their festivities, came Treika with his astonishing skill that worked its magic, placing the ball in the bottom right corner and crafting this moment in the chronicles of Egyptian football.
2- Zidan vs Brazil (2009)    
Who could've thought that an even head-to-head against Ricardo Kaka, Luis Fabiano, Dani Alves and a whole bunch of Brazilian stars would ever be a possible actuality? Well, certainly Mohamed Zidan! The witty striker, assisted by Egypt's squad in the 2009 Confederations Cup, has commanded the team's resonance then by his double against the mighty Julio Cesar, supervising the most memorable appearance of this squad.
3- Met3eb vs Algeria (2009)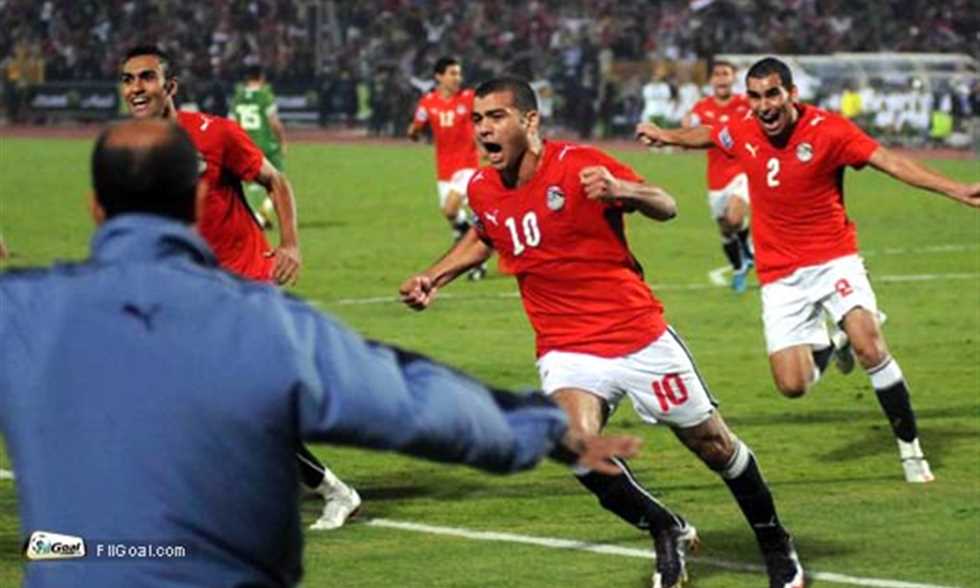 After the astounding performance against Brazil and Italy, Egypt's national team was up for some serious deja vu as they were to clash against Algeria for a long-awaited chance to set a foot in South Africa's World Cup, 20 years after 1989's blissful scenario. Despite the unfortunate subsequent outcomes, this ardent opposition witnessed the dawn of Emad Met3eb's decisiveness with a 95-minute goal that breathed life into 80 million Egyptians.
4- Salah vs Congo (2017)
With a solid squad of key players who are of great prominence to their European clubs as well as their national team, Egyptians truly believed in their chances of making an appearance in 2018's World Cup, especially after the squad's ideal start with two consecutive wins. Despite the nail-biting moods that our quest has imbibed, the penalty spot brought our 28-year jinx to a halt, with Salah scoring our late winner against Congo to mark the 8th of October in the memories of the masses and sketch Egypt's most dramatic win to date.
Comments