Marriage is yet another thing that millennials are 'disrupting'. A report conducted by the Urban Institute in 2014 claimed that a record number of millennials will remain unmarried at the age of 40. Another report from Pew Research Center claims that 25% of all millennials are never going to get married, a first in all of history. Not only that, but even those who do get married, tend to get married between the ages of 27-29, which is up 7 years from the 1960s. 
So, this generation is getting married both later and less.. what's behind the radical change?
There are a number of reasons being speculated, such as the perceived increase in acceptance of casual relationships, the negative reputation of marriage as being the end-goal of life rather than a part of it, and of course, the worsening state of the global economy and the inflated living expenses. Here in Egypt, our generation seems to be dealing with a couple more added concerns: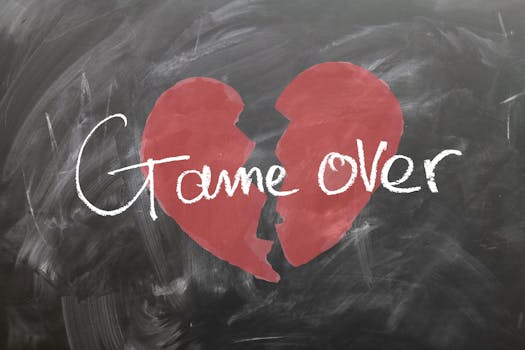 When you search for marriage in Egypt, articles about the negative reputation of marriage and the rise of broken homes are the first thing that pops on your screen. If you're part of this generation and you live in this country, then you've probably heard your fair share of dark humor and horror stories when it came to the topic, but is this all there is to it?
We decided to put together a quick survey to try and gauge what millennials in the Egyptian community really feel about marriage. The survey asked people whether or not they supported marriage, whether or not they thought marriage in Egypt is more difficult than marriage abroad, and whether or not they thought marriage for our generation is more complicated than for previous generations. In this article, we're sharing the results with you.
Out of all respondents, whose age range was between 22 and 38, 55% supported the idea of marriage, 8% opposed it, and 35% were on the fence. When asked if they believe that getting married abroad is easier/better than getting married in Egypt, 70% were in agreement, while 30% believed that marriage in Egypt is easier.
Finally, at the question of whether it's harder for millennials to get married than it is for previous generations, an overwhelming majority – 88% – agreed, while 12% believed that it's not.
The multiple choice questions weren't really enough to get the full picture, though, so we left the option for people to share their own thoughts on the topic and why they supported, opposed, or were undecided about marriage. Below is a sample of what they had to say.
Strap in, this is going to be a long one.
Marriage supporters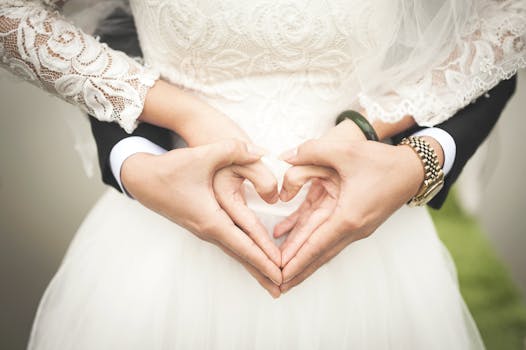 25
Engaged/Married
"I don't think getting married abroad is better/easier than getting married in Egypt nor vice versa. We as a society prioritize materialistic things but I feel that with the recent surge in prices this way of thought has to change. I believe marriage is about finding a person to truly support, appreciate and accept you no matter what."
24
Single
"No one thinks from the religious aspect anymore. Religion contributes to society and its norms. However, people have become too demanding, especially parents. Girls in the Middle East ask for more [than is fair or possible], and all they do is just compare themselves to other girls [from a materialistic point of view.]"
30
Single
"I just think it's too complicated to find the right person and I don't know why it has to be that way."
24
Engaged/Married
"Marriage is amazing if done well; with sharing, caring and understanding. I support the idea of marriage, but not against anyone's will or if there is a difference in culture, because that just requires more effort and more than often it doesn't last. Egyptian traditions make it difficult for people to get married, with all the focus on the amount of money that a man can pay. Basically, they say if he doesn't pay a lot upfront, then it just means he won't respect or treat his woman well. They use it as a guarantee of happiness, but money never buys happiness. On top of that, Egypt became too expensive. It's hard to find a job with a decent enough salary to buy a house and make a living. Abroad, governments provide more assistance for the standard of living, and it's not as expensive to start a life."
28
Single
"Marriage is a great partnership and support system, but only if you have a good partner. It is about spiritual support – real love – not money or materials like most families act."
29
Engaged/Married
"Social pressure in Egypt is excruciating, starting from what is thought proper marriage age, proper groom/bride qualities, family expectations and what society and culture dictate like engagement rings or apartments….etc. From a personal side, a lot of stigmas and expectations are created in our heads to "how" the relationship should look like. At the end it's a combination of pressure from within, from outside and from the taboos and beliefs of Egyptians."
26
Engaged/Married
"It is definitely harder financially for our generation. However, it's easier to have a social life that could lead to you falling in love and finding your significant other, so there's that. Also, people are now more accepting of the idea of a simpler, plainer life, which can ease the financial burdens. I strongly believe in marriage and my life has been happier since I got married two years ago, but you have to find the right person for you to share and build a life with. You shouldn't rush things or just marry the first one you meet."
On the fence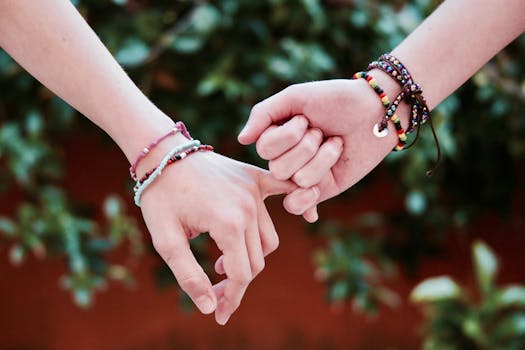 22
Single
"While writing and deleting this over and over again, I realize that my thoughts on marriage often regard the non-romantic benefits of it in my culture, but those don't apply in Egypt. So I have a hard time putting all my other thoughts into words but I will try.
I think the conversation about marriage in Egypt is one of societal norms and structures, because it's not a stand-alone decision, you're heavily pressured into leading that kind of life. That's why I think marriage isn't that big of a deal in Egypt, similar to graduating school, because it's just a natural part of growing up and fitting it – fulfilling expectations. Parents will always want grandchildren and everyone longs for the comfort of a loving partner, someone to rely on, and obviously sexual desires play a role in this as well.

I'm sad that relationships before marriage are such a taboo topic and that young adults have to gain their first experience with the opposite gender in secret (not necessarily sexual experience but love and relationship-wise in general), because it is so vital what people think, may they be neighbors, relatives, colleagues, friends, fellow students etc. So another issue related to the whole marriage topic is not having sex before marriage. It may sound romantic to only share that level of intimacy with one's husband or wife, but it should not be anyone else's business who does what with whom. There shouldn't be so much pressure on youth around relationships and they shouldn't be forced to marry right away. I find this problematic because they may have never lived together with a partner before let alone this specific one they are now married to, so how are they supposed to know that they want to stay with this person till the end of time and start a family with him/her? What would a marriage be worth if after some time the couple finds out they don't actually match? Isn't it better to sustain the relationship for a while, stay together through ups and downs and then get into forever? I believe that would be better, but after writing all this I see it reflects how I grew up with the sense that marriage needs to be a conscious decision, after thinking it through and 'testing' the relationship for years.

DO I SUPPORT IT? I am not against marriage but perhaps it is an outdated concept. I think the reason why I would say yes to getting married is because it has been 'marketed' as the ideal of a relationship to me for all my life in the media and because I consequently really want to wear a gorgeous gown for a day and be the center of attention. So the wedding day is basically just a huge waste of money and an event for showing-off to the societal environment of the couple. I was going to say marriage should occur for the right reasons, but who decides whether legal benefits and adhering to laws is a better or worse reason than love. I just don't like that it is a must in Egypt if you want a hasslefree life with your loved one.

IS IT EASIER ABROAD? I wasn't sure weather to answer yes or no but I chose no, because not only do I think that there are obstacles to it all around the world, but also the relevance of one getting married in Egypt makes it easier and faster to get married. For people are getting married all the time and after relatively short amounts of time, you might say it easier in Egypt. Now on the other hand, of course families might be against the chosen partner or girls don't find a fiance because they are being talked about negatively for being with someone out of wedlock. So I cannot say that it definitely is or is not easier abroad, because it really depends on what aspect of marriage you mean.

IS IT HARDER NOW? Yes because both sides have high expectations and little tolerance for imperfections. Media portrays so many perfect images of couples that people expect that for themselves but don't realize that relationships require effort and compromises to work out. So that is one aspect, that people don't have patience for relationships and the love to grow and instead expect perfection from day one. On another note, it is hard to bear the financial burden with an average salary. This is also under influence from the media and expectations are higher than in the past.
I would say that the great dilemma surrounding millennials and marriage is what they want to do and how they want to live versus what everyone around them expects from them according to 'ancient' norms."
31
Single
"I believe that marriage  has become a very exhausting process when it comes to finding a suitable partner, securing a house to live in, dealing with all the financial stress entailed to marriage in terms of maintaining the household and planning for having babies etc… This has all become so complicated that a lot of married couples seem to only share the negative aspects of the married life. This in turn repulses any single woman or man who is thinking about getting married. Things weren't that much easier in the past but I believe people were more understanding and cherished the idea of marriage. Now it's merely a social obligation."
32
Engaged/Married
"Marriage is now just financially motivated. We're too jaded and give up too easily. Social media has made it all too easy to just let go and stop fighting [for each other]."
25
Single
"I think with social media and the discouraging divorce rates, millennials are leaning more towards "keeping their options open". We're desensitized to the point where genuine human connection is not something that we seek. In Egypt, the economic condition discourages marriage even more, as marriage can be a huge responsibility and a financial burden."
32
Single
"The problem is that we were brought up in a patriarchal society that allows men every excuse and justification to act like the "ultimate superior" in the relationship instead of promoting a healthy marriage that is based on mutual responsibility, participation and respect."
Marriage opponents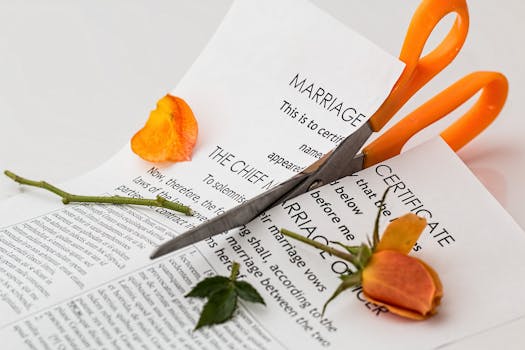 28
Single
"I think marriage in Egypt is done for all the wrong reasons, and people end up choosing the wrong partners. Also "starting a family" and even thinking about bringing kids into a miserable country without a future is a crime worse than murder, because those kids would have to suffer and remain in misery for years until they hopefully leave one day and can start from square one (in reference to the point in life where any adult – 18 year old – starts living their life and acquiring life experience anywhere in the civilized world).
These are my personal reflections and beliefs after 27 years living in Egypt and 1 year living in Europe."
–
Most people emphasized financial difficulties and the rapid hike in prices as the main reason why less people are able to get married. Quite a few blamed unrealistic expectations of the parents and the societal pressures that force people into some sort of race, trying to outdo each other on who can have the most lavish marriage. They fixate on the materials, and neglect the human side of the relationship, which ultimately leads to more negative experiences and divorces, and the cycle continues. Others thought the fault lies with the culture, pointing out that not enough people know or care about the work and effort that goes into making a marriage work.
It was interesting to observe how, despite highlighting all the problems and negative aspects, the majority of the people who shared their opinions were actually not against marriage, they just saw that there was a lot that needs addressing when it comes to the topic. Is that an indicator of an incoming shift in culture where millennials will pave the way for marriage to be approached from a different perspective that is more appropriate for the changing times? Are we going to see a society in which these traditions and norms are no longer, well, normal?
Either way, this is not the end of the conversation. Over the coming period, we will be collecting and sharing more opinions and thoughts from the community.
If you'd like to take part in the survey, you can find the form here.
Comments