"Jack talked about how music is essentially 12 notes between any octave. Twelve notes, and the octave repeats. It's the same story, told over and over, forever. All any artist can offer the world is how they see those 12 notes. That's it."
---
It's not always easy to retell a story that's been around forever, and it's pretty darn difficult to do so in an original way that doesn't bore your audience out. In 'A Star Is Born', Bradley Cooper not only delivers, what is in my opinion, his best on-screen performance to-date, but he also pulls off the seemingly impossible task of interesting you in a story that's almost as old as Hollywood itself.
Like I mentioned in my article two weeks ago, A Star is born isn't just a remake of the 1937 film, it's the third! And each one of those versions almost perfectly represents how Hollywood was like in that era. ('What Price Hollywood' (1932) is often cited as the origin or real first version of the story.)
The 1937 still hangs on the idea of the traditional way of discovering a star, while Judy Garland's still hangs on the 1950's musical cliché and Barbra Streisand's all about the 70's rock music, Female empowerment and playing around with gender norms.
The 2018 film makes a mix of it all; we have the normal "someone in the industry meets the diamond in the rough character and helps them shine" trope from the 1937 version, we have Lady Gaga channeling a bit of Judy Garland's fragile and emotional performance (I genuinely loved the 'Somewhere over the Rainbow' nod at the beginning),and it also keeps up the modernization with the rock star/Grammy's plot line from the 1976 version.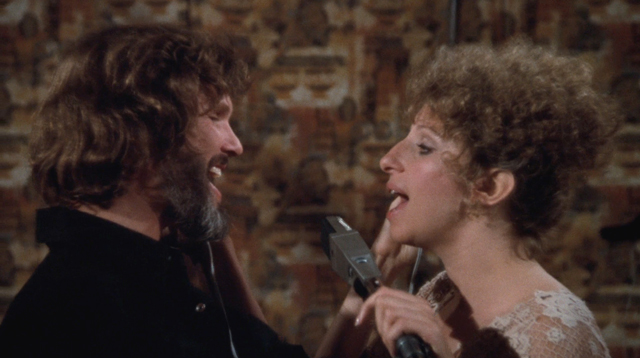 However, this edition of 'A Star Is Born' does it all a little differently; it gets rid of what can never pass in 2018's more informed and socially/politically/mentally aware environment and takes time to add its own interpretation of today's music scene in a way that doesn't feel entirely forced. (I'll get back to that later, folks!)
If you're still interested in the comparisons, check out BeKindRewind's video! She does a wonderful job in explaining everything, beware of the spoilers though.
---
 THE REAL STORY: A STAR IS DYING
Like I said, it's not a piece of cake to transform a tale as old as time into something that's new and groundbreaking. So yes, yes and yes, basically everyone already knows the plot already, but let me lay it out for you again and take a look what this version brings to the table.
Jackson Maine, played by Bradley Cooper, is a country rock star whose life is spiraling downwards into wasteland. He's an alcoholic, never seen without a drink in hand, and is losing his hearing due to a childhood illness. He is, if I might say, a vision of what old school rock stars were/still are.
We also see Jackson's older brother, Bobby aka Sam Elliot, who acts as his manager, assistant and is the only one in the that actually cares about Jackson's well-being. (I just wanna put this on record that I cried every time he was on-screen and yet I still wanted more of him)
Bobby makes sure that Jack's sleeping and not choking on his own vomit, he's the one who listens to the doctors and tries to knock some sense into Jack when he refuses to listen to reason. Honestly, he cared more about Jack and his hearing than Jack himself.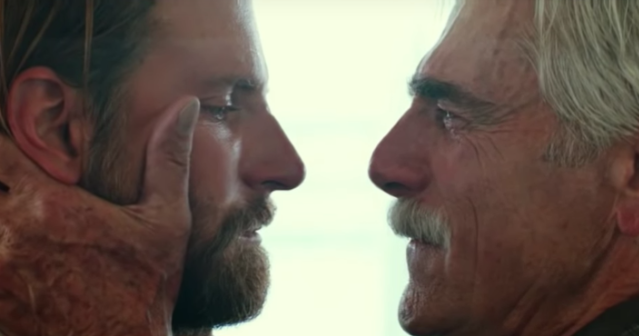 For me, adding a backstory to Cooper's character as well as a family was a fantastic move. In all earlier versions, we never really got into how Jack became this way, how his star was born.
We now get to know, through context, how his history of mental illness as a child, his relationship with his father and his brother's love and resentment of him ("You stole my voice") shaped who he really was.
He was no longer the left out husband who's feeling jealous or discarded because Cooper's character never felt that way; he's just someone who was truly struggling in every way with demons that have haunted him for way too long.
And I think Bradley excelled in showing that, it never felt forced or over the top, and frankly, this version of the A Star Is Born is more about the death of Jackson's star than the birth of Gaga's Ally.
---
THE JOURNEY OF THE STAR'S BIRTH VS GAGA
Before anyone attacks me, yes, Lady Gaga is brilliant in this. For her first film, she sure does her absolute best. I just didn't feel it worked 100% for me; it definitely wasn't the defining female role of the year like everyone's been saying but it's good. It also didn't really help that I could see how hard she was trying. On the other hand,Gaga was the most breathtaking whenever she was in her true form, when she was singing or performing on stage.
Now, like I mentioned earlier, Gaga goes for a more emotional approach to the character, almost similar to Judy Garland's 1954 performance but it's not quite as impactful.
Let me explain….
Gaga's character Ally is also given a family and a backstory. She works as a waitress with her best friend, played by Hamilton's Anthony Ramos, and occasionally performs at a drag club. Her dad's a celebrity driver who's a Frank Sinatra wannabe, hung on the dream of making it because someone once said he sounded like him. (He's also a bit of a bad parent to be honest)
Ally, whom we never actually discover her last name, meets  and Jackson at the drag bar after a beautiful rendition of Edith Piaf's La Vie en Rose, and from there, her journey to becoming a star begins.
Since this is a semi-plot spoiler-free review, all I can say is that A Star Is Born's female plot line is really more about how Ally learns and grows as she makes her way through the music industry. Specifically, how to manage between the commercial and her own's art true form and identity, which doesn't happen until the last scene where she finally becomes THE star.
---
A STAR IS BORN: A DIRECTOR'S DEBUT
Let's talk about this movie's surprisingly incredible camera work/direction. A Star Is Born is Bradley Cooper's directorial debut and I was psychologically ready to hate it, but Cooper's effort leaves you with nothing but the urge to shower him with praise.
Staring from the magnetic first scene with Cooper singing Black Eyes was an experience that had me shook. The guitar, the vocals, the shaky camera, the colours and everything was memorable.
That scene, alongside the one where the title appears with Gaga channeling Judy Garland, was enough to convince me Cooper isn't just an actor with too much time and money on his hands. (Don't get me started on THAT scene and the cut to Jackson 'cause I'll cry forever)
---
A STAR IS BORN: THE SOUNDTRACK
Bradley's shockingly captivating raspy voice was quite the pleasant surprise (Black Eyes, Maybe It's Time, Alibi, Too Far Gone) as well as his guitar skills (Out Of Time, but Lady Gaga is the one takes this soundtrack to another level with her killer vocals.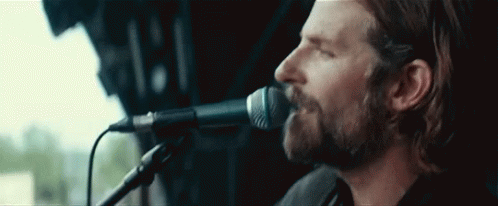 At a point, although it feels like the movie wants you to hate particular songs (Why Did You Do That?/Hair Body Face) and deem them "pop-y" or simply commercial, she never lets that happen and makes them absolute bops.
The duet songs though, those were my favorites. The mix of Gaga's high vocals and Cooper's gravelly register in songs like Shallow, Diggin' My Grave and I Don't Know What Is is beyond words.
Look What I found and Heal me are also ones you can't help moving your body to, while the piano ballad Always Remember Us This Way is more than beautiful.
I'll Never Love Again is…..just hear it and cry.
---
WHY IT DESERVES THE HYPE:
At the start of this article is a direct quote from one of the film's supporting cast; it's obvious what it means but let me explain it again. Every artist deals with the same music, the same notes and the same octaves. However, what makes that person memorable is the way they alone could see those notes, their own interpretation of them. I believe that's the true with everything else, be it with painters and their colours, musicians with their notes, writers with their words, actors with their roles or filmmakers with their cameras.
And that's what Bradley Cooper did with 2018's A Star Is Born, that's why it deserves all the hype. It's not because it's Cooper directorial debut, not because of the songs and not even because of Gaga, but because the film took a story that's already been told at least 3 times before and managed to add something new and make it its own.
Comments