MP Margaret Azar, human's rights committee's deputy in the parliament, suggested solving the stray dogs problem in Egypt by exporting them to countries that eat dogs. This would take place after the co-operation of Veterinary Medicine Authority and animal welfare associations to gather stray dogs and placing them in a special place in the desert that fits them. Accordingly, the dogs would be put on a diet for at least a week.
MP Azar added that while engaged in a conversation with Koreans, they clearly denounced Egypt's way of not exploiting the stray dogs problem and exporting those dogs to be eaten.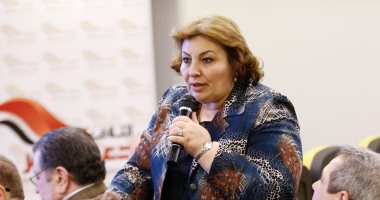 She also stated that the stray dogs phenomenon has become unbearable for Egyptian citizens and whenever any solution is proposed, it is met with a lot of controversy. In addition, the parliament member said that the suggested solutions of spaying and neutering stray dogs go against the basics of dealing with animals.
On the other side, Abdo Jo, one of the founders of CART (Cairo Animal Rescue Team), stated his disgust with such a suggestion in a Facebook Post as well as clarifying the fact that not only are the dogs eaten in Korea, but they are also tortured before being cooked for "a more tender meat".
The suggestion is definitely controversial from the parliament member and is a lot contradictory with its own self. Such statement goes clearly against the basics of how animals should be treated and is far worse than spaying and neutering those stray dogs.
Comments