We live our daily life searching for ways to achieve our goals but we forget that our ways stress us. Yet when we reach our goals we become too consumed to enjoy them.
I've gathered some tips and tricks to rid your life of stress as you seek your goals. You ought to try them and see if they work for you.
Breathe
Focusing your breaths can be the most effective addition to rid you of the stress. You only need 30 seconds to do this but the effect lasts for a while longer. Just inhale for 5 seconds and then exhale for another 5 seconds. Repeat the entire process for 3 times.
Release the Tension
Sometimes you don't realize that you hold tension in your body. So remember to take a quick break, release your shoulders, and take a deep breath. This method is surprisingly effective especially because you never notice that your body is holding this much of tension in it.
Wake Up Early
The freshest air that exists is around 5A.M. so you ought to wake up early and enjoy your breakfast around that time where everything is still quiet and calm. You could also use that time to do some Yoga or a morning workout routine.
Avoid Procrastination
Procrastination has always been a problem within our generation and we never admit that it is a problem. The reason we all procrastinate is because we always get things done and have no problem with it. It's actually very stressing because we always get things cramped up to the last minute.
Create A Schedule
For you to keep things in order you have to create a schedule for your day or week beforehand. Things will fall into place with an organised schedule and it will avoid you the stress of cramping things up.
Make A Checklist
One of the things that make you feel accomplished is making a checklist of things you're going to do. Then check the things you've accomplished. This helps you feel in control of what you're doing in your day. The sense of control of something in your life decreases your level of stress.
Focus On One Thing
Most of us writing their CVs out there are typing "Multitasking Skills" as one of the important skills to have. This could be a problem especially with long or big projects and it'll eventually cause a huge deal of stress. You should keep your mind focused on one task at a time. You'll not only end up with performing very good on that task but you'll also reduce the stress while you're performing that task.
Cut Off Negative Thoughts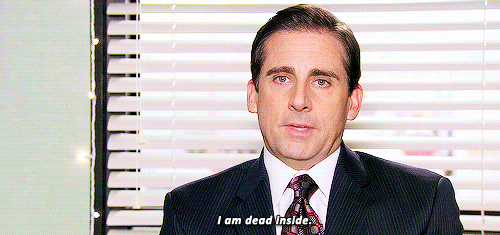 An obvious tip is cutting off negative thoughts. These thoughts can be cause by either your head or someone else that you let get into your head. Negative thoughts will force you to overthink situations and stressing yourself more. You should look out for those thoughts and cut them off from your head.
Some of these tips are trivial and others need a little work on the way. In the end, it's worth trying for the sake of living a life without stress.
Comments