It is back to school season and if you are not headed back to the classroom like all students nowadays; then you definitely feel quite nostalgic. This time of year always brings back memories of first days of school, homework, school crushes, meeting new friends and reuniting with old colleagues.
Knowing how that feels, we made you a list of 10 high school movies that will hit your nostalgia right in the feels:
17 again (2009)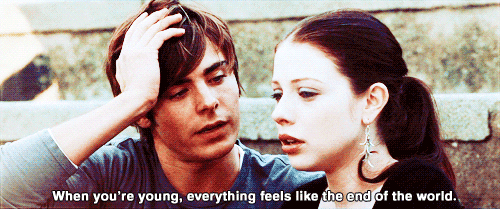 Directed by Burr Steers and starring Matthew Perry and Zac Efron
An ungrateful 37-year-old hates how his life has turned out after he threw away everything when he was a kid. However, he gets a chance to rewrite his life and correct the mistakes of his past when he is miraculously transformed into a teenager and becomes 17 again. In trying to fix his past and recapture his best years, he discovers that he may be jeopardizing his present and future and he could risk losing all the best things he ever experienced in life. This movie holds a lot of messages about following your dreams, conforming to what others want you to do and taking the better decisions for yourself and those around you.
LOL (2012)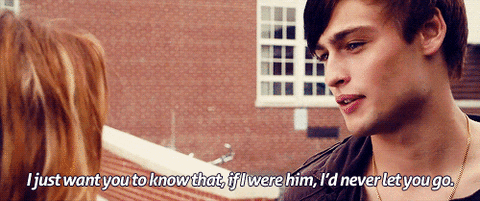 Directed by Lisa Azuelos and starring Miley Cyrus, Demi Moore and Douglas Booth
It's a new year at school and Lola is trying to navigate her way through her teen years when her life turns upside-down as her best friend, Kyle reveals he has feelings for her. The movie talks about teen pressures, social media networking, friendship, young love and dealing with overprotective parents.
The First Time (2012)

Directed by Jonathan Kasdan and starring Dylan O'Brien and Britt Robertson
A shy senior and a down-to-earth junior from different high schools meet at a party. Things turn magical, sweet, complicated and funny as a spark of attraction lights between them making them fall in love over one weekend. It's a teenage romantic comedy that makes us remember what it's like to fall in love for the first time.
She's the Man (2006)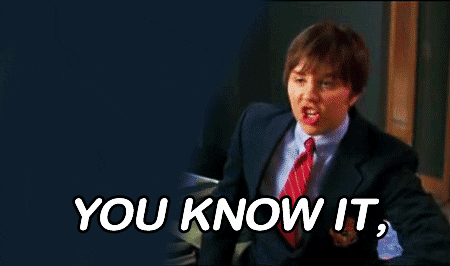 Directed by Andy Fickman and starring Amanda Bynes and Channing Tatum
Inspired by William Shakespeare's "Twelfth Night", a sister disguises as her twin brother as he decides to ditch school for a couple of weeks. Complications threaten her scheme and she falls in love with his/her handsome roommate, but soon learns she's not the only one with romantic troubles. A typical chick flick about chasing your dreams and your love interest that makes you laugh, yet still leaves you with a life lesson.
10 Things I Hate About You (1999)
Directed by Gil Junger and starring Heath Ledger and Julia Stiles
Another adaptaion of William Shakespeare. Inspired by "The Taming of the Shrew", it portrays a pretty teenager who is forbidden to start dating until her unpopular yet smart older sister gets a boyfriend of her own. Kat, the elder sister, falls victim of a set up arranged by her sister and her potential boyfriend to make her fall in love with another attractive rebel. Satirical and romantic, this movie is considered to be; one of the best teen films, that is wise enough to span generations in its appeal. It is timeless.
Mean Girls (2004)
Directed by Mark Waters and starring Lindsay Lohan, Jonathan Bennett and Rachel McAdams
Teenage Cady Heron gets to experience public schools when her family moves to the USA after being educated in Africa by her scientist parents. Her experience gives her a glimpse of the cruel laws that divide students into cliques with differences in popularity and acceptance. Yet, she finds herself a hit with "The Plastics", the A-list girl clique at her school until she realizes how shallow her group of new friends is. Beneath the laughs in this movie, lies a sad resemblance to the real life hierarchy of high school. Learning to navigate that world is a girl's key to escaping high school with enough self-esteem. It's the classic high school movie that everybody relates to at any point in life.
Easy A (2010)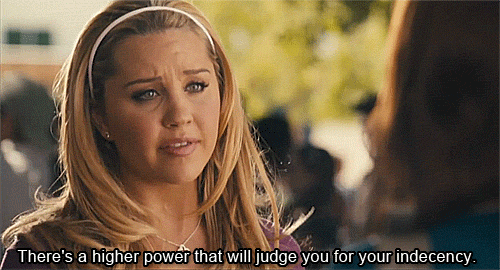 Directed by Will Gluck and starring Emma Stone, Amanda Bynes and Penn Badgley
A clean-cut high school student is prompted by her popular best friend to spill details of her boring weekend, so she decides to spice things up by spreading a rumor in hopes of advancing her social and financial standing. When the rumor spreads, she finds herself suddenly famous, but for the wrong reasons. It's a funny movie that captures today's high school soul.
John Tucker Must Die (2006)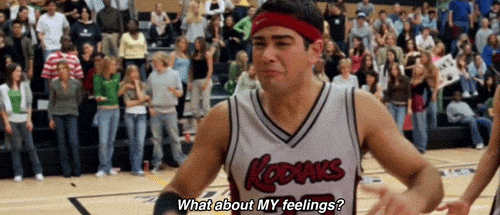 Directed by Betty Thomas and starring Jesse Metcalfe, Ashanti, Arielle Kebbel, Brittany Snow and Sophia Bush
Three popular girls from different cliques discover they are all dating the same guy; a serial cheater. So, they band together for revenge and seek help from a new girl in town to set him up to fall for her so they can watch him get his heart broken and destroy his reputation. It's a funny, witty teen comedy that reminds us that it is cool to be yourself – whoever you are.
The Edge of Seventeen (2016)

Directed by Kelly Fremon Craig and starring Hailee Steinfeld, Haley Lu Richardson and Blake Jenner
Nadine is a junior who is already suffering through high-school, but her life gets even more unbearable when her only best friend starts dating her older brother. She feels lonely and insecure until an unexpected friendship gives her a glimpse of hope. The movie talks about low self-esteem, the importance of friends and family and how growing up is hard.
The Perks of Being a Wallflower (2012)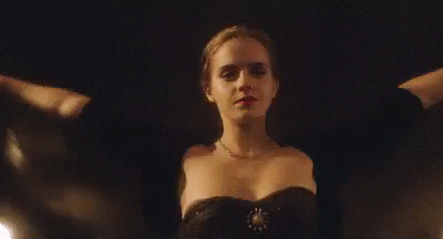 Directed by Stephen Chbosky and starring Logan Lerman, Emma Watson and Ezra Miller
It's an honest, relatable movie about an introverted, socially awkward freshman (the wallflower) who meets two charismatic seniors that become his mentors and take him on an unforgettable journey in the real world. They help him discover more about friendship, first love, and music and most importantly about himself. The movie gives an idea about loneliness, homosexuality, depression and domestic abuse.
Comments