Kuwaiti make-up artist, Sondos Al-Qattan, has sparked quite the controversy this past week with her unsettling remarks concerning new labor laws in her home country. Al Qattan posted a video on her Instagram, ranting about those recent changes, slamming the laws that now entitle Filipino domestic workers to a weekly day off as well as allowing them to keep their own passports. Before these new regulations, the employers could confiscate the employee's passport.
In her video, the social media personality Al-Qattan, blasted the laws and deemed them "pathetic" and "ridiculous".
"How can you have a servant at home who gets to keep their passport with them? If they ran away and went back to their country, who'll refund me? I don't want a Filipino maid anymore" complained Al-Qattan to her then 2.5 million Instagram followers.
"For her (the maid) to take a day off every week, that's four days a month. Those are the days that she'll be out. And we don't know what she'll be doing on those days, with her passport on her.", She continued.
Al-Qattan was met with huge international backlash after the video went viral; numerous of her fans and followers online have expressed their disgust as well as their disappointment in someone they once admired. Many tweeted out their anger and urged her sponsors to drop Al-Qattan.
Following what several considered as 'racist' and 'inhumane' comments, famous brands that had previously sponsored Al-Qattan distanced themselves and cut all ties with her. Such brands include Anastasia Beverly Hills (ABH), Chelsea Beautique, Mac and Max Factor Arabia, all of whom have released official statements to confirm that Al-Qattan no longer represents any of them or any of their products.
"Sondos is not affiliated, employed by, or collaborating with ABH. As a result of her statements, ABH has unfollowed Sondos and removed her from our PR list." was the response of the US cosmetics company to a Facebook user when questioned about their stance regrading the whole situation.
Soon after, Al-Qattan responded by releasing another video on Twitter threatening to rally her followers in a boycott of the brands and she also claimed that the criticisms of her remarks were an attack on "hijab-wearers, the Muslims and the Gulf nationals. At the end of that video, she also proclaimed the topic "unimportant" and that, for her, there are more serious topics that should be discussed, like Botox.
In addition, she posted a full statement on her Instagram account defending herself and the rights of Kuwaiti employers.
Sondos has since made her Twitter account private and has lost 200,000 followers on Instagram.
What sparked the change in the first place?
Like the majority of the Midlle East, Kuwait has become a popular overseas destination for Filipino workers in recent years with more than 250,00 Filipinos currently residing there to earn money and 60% of those are domsetic workers.
What sparked these reforms, however, is  the murder of a Filipina maid earlier this year. Her tragic death prompted Philippines President Rodrigo Duterte to ban Filipino workers from traveling to Kuwait in an attempt o protect his citizens from the abuse they might suffer if they do.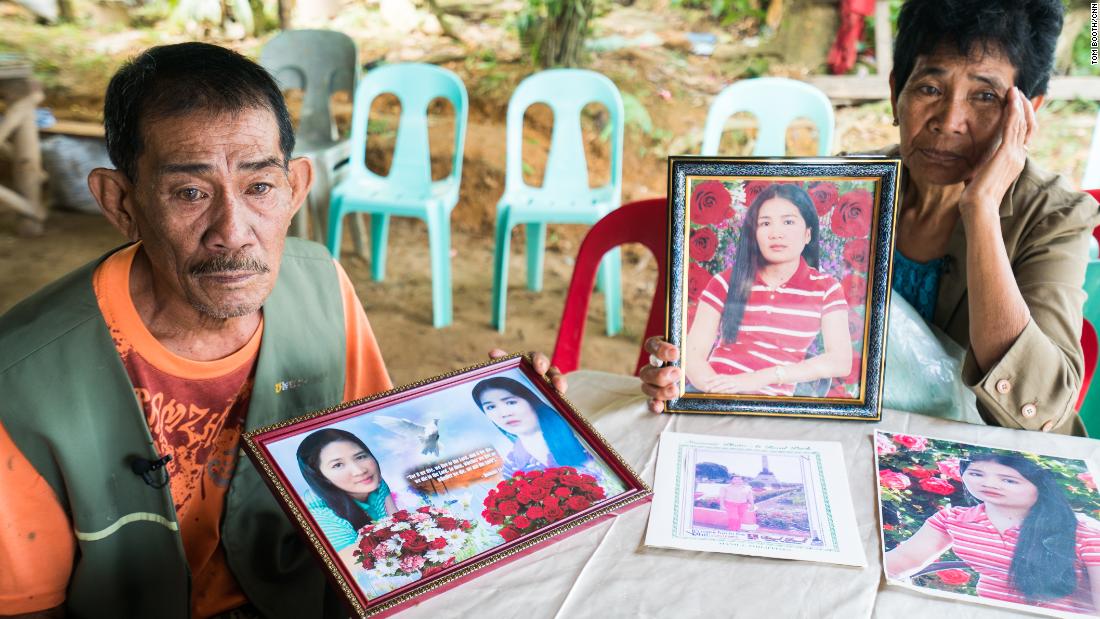 In January, the body of the maid, Filipina Joanna Demafelis was discovered stuffed in the refrigerator of her Lebanese employer and his wife, who have since been sentenced to death.
"I will sell my soul to the devil to look for money so that you can come home and live comfortably here," Duterte said after news broke of Demafelis' death. He said he was ready to take "drastic steps" to protect Filipinos working abroad.
Groups such as Human Rights Watch have argued that the Kafala system, which Kuwait enforces, creates a breeding ground for harsh working conditions, and have documented numerous cases of abuse. People have gone as far as calling it "modern day slavery."
Tell us your thoughts on Al-Qattan's remarks and do you think the new laws are enough?
Comments