Goodreads is the place where bookworms meet to pick, schedule review and vote for the books they read. Among the many releases of different categories and genres, the winners of each year are voted for and announced. Here are the results of 2017.
1. Little Fires Everywhere by Cleste Ng
Under Fiction, Ng's novel was the winner with 39,077 votes from members on Goodreads and it beat Fredrik Backman's Beartown. The story is set in Ohio in the town of Shaker Heights in the 1990s, where it digs deep into family bonds, motherhood, and the danger of following the rules causing chaos and heartbreak.
2. Into The Water by Paula Hawkins
Under Mystery & Thriller, the author of the very famous novel The Girl On The Train that was adapted into a movie, Hawkins' Into The Water was the winner with 48,247 votes. Not only did Paula Hawkins beat Dan Brown's Origin, but she also achieved it for the consecutive time for her second novel.  The story unfolds with psychological suspense that takes the readers to a small town where a woman's death opens up a dark history of secrets and murder.
3. Before We Were Yours by Lisa Wingate 
Under Historical Fiction, Wingate's novel won with 29,431 votes, beating George Saunders' Lincoln In The Bardo. Being the first award-winning novel out of the 30 novels by Wingate, the story was inspired by the real-life scandal of an adoption agency that stole and sold children to wealthy families in Memphis.
4. Fantastic Beasts and Where To Find Them: The Original Screenplay by J.K Rowling
Under Fantasy, it is no surprise that Rowling's work won with 92,611 votes, beating Neil Gaiman's Norse Mythology. Set in New York City in the 1920s, the story follows magiczoologist Newt Scamander as he loses more than one of his magical creatures.
5. Without Merit by Colleen Hoover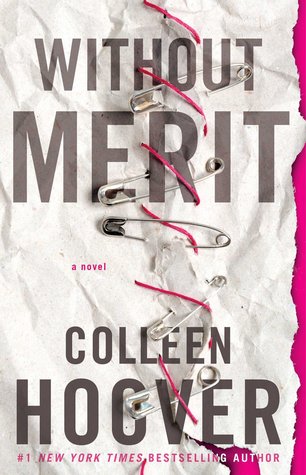 Under Romance, the contemporary love stories authour, Colleen Hoover, most recent novel wins with 32,241 votes, beating Nora Roberts' Come Sundown. The story revolves around a woman who is about to lose her man after revealing a secret, allowing the reader to explore a huge web of lies throughout family drama.
6. Artemis by Andy Weir
Under Science Fiction, Weir's novel, Artemis, wins with 33,957 votes, beating Sylvain Nouvel's Waking Gods. The story follows a young smuggler called Jazz as she lands in the middle of conspiracy on the only city on the moon.
7. Sleeping Beauties by Stephen King and Owen King
Under Horror, the father and son duo, Sleeping Beauties, won with 50,519 votes beating Riley Sager's Final Girls with a difference that is above 30,000 votes. Not being the first Goodreads award for Stephen King with no surprise, it is the first for his son Owen. The story narrates the consequences after all the women in the world go to sleep and become trapped in a coma.
8. The Sun and Her Flowers by Rupi Kaur 
Under Poetry, Rupi Kaur who is best known for her self-published book Milk and Honey that sold over 2.5 million copies, won the award for her second book collection with 35,856 votes, beating Sabrina Benaim's  Depression and Other Magic Tricks.
9. What Happened by Hillary Rodham Clinton
Under Memoir and Autobiography, What Happened won with 30,866 votes beating Roxane Gay's Hunger. As the first woman in U.S. history to be nominated for president by a major political party, Clinton wrote of her run and ultimate loss.
10. Talking as Fast as I Can by Lauren Graham 
Under Humor, Graham's work won with 48,077 votes, beating Kevin Hart's I Can Make This Up with a number of votes that is over 20,000.  This book is a collection of essays written by actress Lauren Graham about starting out in Hollywood.
11. The Radium Girls by Kate Moore
Under History & Biography, The Radium Girls by Kate Moore won with 24,696 votes, beating David Grann's Killers of The Flower Moon. The story traces the lives of young women who toiled and suffered amid the radium-dial factories during the first World War.
12. How To Be a Bawse by Lilly Singh
Lilly Singh, the YouTuber and comedian that is known by her username, ||Superwoman|| and has more than 12.7 million  subscribers on her channel and 7 million Instagram followers wins for her debut book with 25,891 votes. In her book, she shares the secrets to her success.
 13. Big Mushy Happy Lump by Sarah Anderson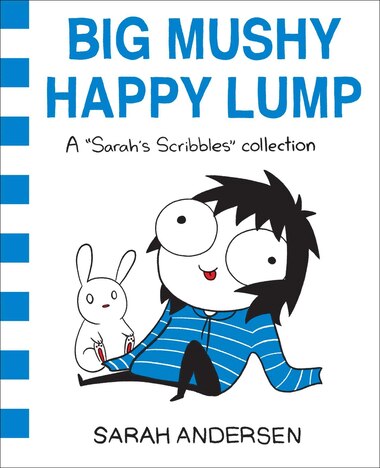 Under Graphic Novels & Comics, Sarah Andersen's Big Mushy Happy Lump won with 26,647 votes beating Greg Rucka's Wonder Woman. The book has illustrated personal essays about Andersen's real-life experiences with anxiety, work, and relationships. Sarah's debut book, Adulthood Is a Myth also won the award for Best Graphic Novel & Comic last year.
14. The Hate U Give by Angie Thomas
Under Young Adult Fiction, after being on the New York Times bestseller list for nearly a year. Angie's novel, The Hate U Give, won with 59,571 votes, beating John Green's Turtle All The Way Down. The story is about a 16-year-old who speaks up after her unarmed childhood best friend is shot by the police.
15. A Court of Wings and Ruin by Sarah J. Maas
Under Young Adult Fantasy & Science fiction, the third installment of Sarah's series, A Court Of Thorns and Roses, won with 71,165 votes, beating Cassandra Clare's Lord of Shadows (the second installment of The Dark Artifices). The story is about a young huntress embroiled in the mysterious world of the fae. The second installment, A Court of Mist and Fury, was also a winner in last year's Goodreads Choice Awards.
16. We're All Wonders by R.J Palacio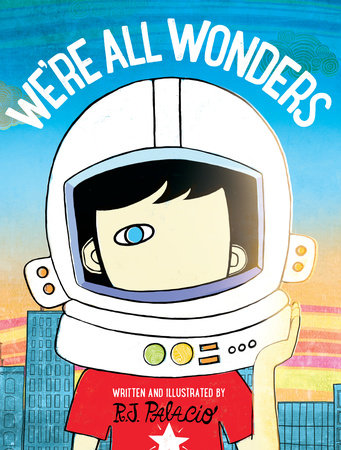 Under Picture Books, R.J Palacio set out to illustrate a picture book with the same idea and message as her novel Wonder and won with 24,470 votes, beating Malala Youssafzai's Malala's Magic Pencil. The story follows Auggie on an adventure that encourages readers to see beyond his exterior look and into the person he is inside.
Comments