The starry night is one of the most famous paintings in the world, and it's rapidly becoming a trend. It's printed on T-shirts, bags, pins, socks, and literally everything else. But what do people actually know about the starry night or the artist that is behind this masterpiece?
Born March 30th, 1853, in Groot-Zundert, Netherlands, Vincent Van Gogh is one of the most legendary art figures in the world, but he was pretty much unknown during his lifetime, and besides some of his most famous paintings, there's still a lot of things most people don't really know about him.
1- He started painting at age 27
Originally Van Gogh wanted to be a pastor, and he worked as a preacher in Borinage, Belgium. It was only after being sacked as a preacher that he decided that his future lay in art. So he started painting at 27, and he never received any formal training.
2- He was a prolific artist

Van Gogh died at 37, which means he only worked for 10 years, he was incredibly prolific. He created approximately 21,00 pieces of art, including more than 900 paintings.
3- He was deeply troubled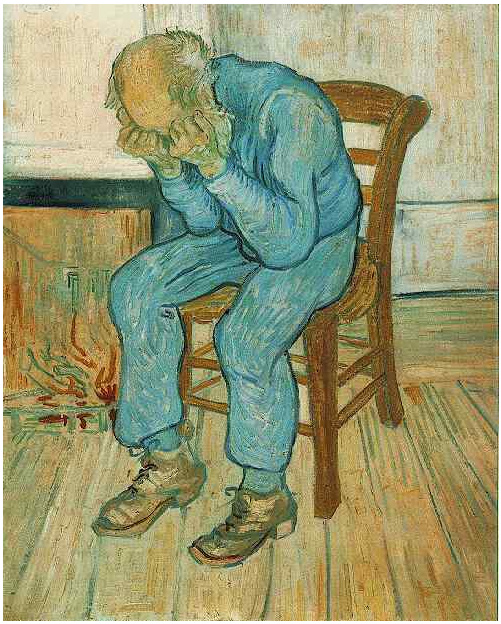 Many modern-day psychiatrists have attempted to diagnose van Gogh's illness from the symptoms he appeared to have exhibited over his life, including hallucinations, depression, and seizures. The probable diagnoses include schizophrenia, syphilis, manic depression, hypergraphia, Geschwind's syndrome, and temporal lobe epilepsy. And If family anecdotes are to be relied upon, one could also make a case that he fell somewhere on the autism spectrum. In April 1889 he voluntarily admitted himself to the Saint-Paul-de-Mausole psychiatric hospital in Saint Remy, where he spent a year.
4- The Starry Night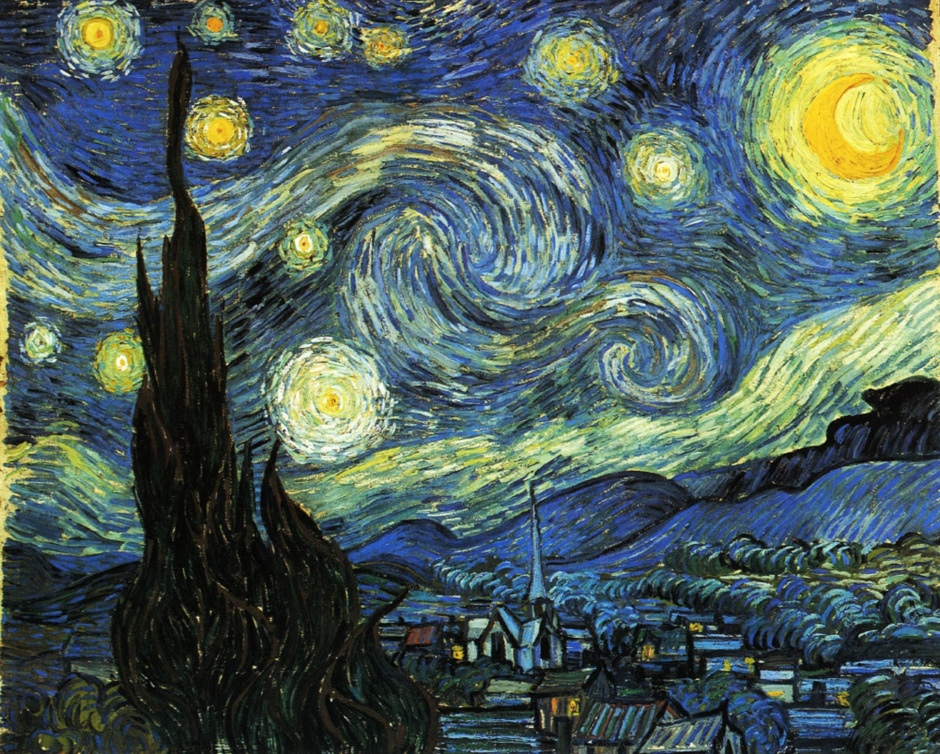 Painted in June, The Starry Night depicts the view from the east-facing window of his asylum room at Saint-Rémy-de-Provence, just before sunrise, with the addition of an idealized village. "Through the iron-barred window," he wrote to his brother, Theo, around 23 May 1889, "I can see an enclosed square of wheat . . . above which, in the morning, I watch the sun rise in all its glory."
5- Not only a painter but also a man of letters

As well as creating thousands of paintings, Van Gogh wrote almost as many letters, most famously his letters to his brother Theo. Those letters often included the first sketches of many of his masterpieces and are widely considered a window to his soul.
You can check them out here.
6- He was his own model

The artist didn't have the funds to pay for professional models, and given the overall lack of human interaction in his life, he produced over 43 self-portraits over the period of 3 years.
7- If it wasn't for his sister-in-law, Vincent Van Gogh might not have been known

Upon inheriting hundreds of paintings after both Vincent and Theo's deaths, she made it her mission to promote van Gogh's work and loaned pieces to various exhibitions. She also had all of van Gogh's letters published in an effort to have his life story heard. That same year, she had Theo's remains moved from the Netherlands and re-interred in Auvers-sur-Oise, France, where Vincent was buried.After Jo passed away, her only child with Theo, Vincent Willem van Gogh, inherited his uncle's artwork and eventually founded the Van Gogh Museum, which opened in Amsterdam in 1973.
Comments