eSports, if you're an athlete, you might want to change careers. 
eSports is a combination of competitive video games, whether playing in home, streaming live video to a live audience, or even a competition for glory and money.
Live events and tournaments have long been a part of video game culture, made the audience radically widened.
Twitch.tv, the famous leading eSports streaming site, ranked 4th in internet traffic than anyone behind Google, Netflix, and Apple.
Users of the site watch an average of 421.6 minutes per month, about 44% more than those who watch YouTube.
Championships for the most popular titles like League Of Legends and Starcraft command larger audiences than most sports championships (the Super Bowl being the one exception).
The Most Expensive Prize Pool:
The most played hours-Game on Steam, The Famous MOBA game, DotA 2.
This year in 2017, The International 2017 is the third Major of the 2017 season and the seventh annual edition of The International championship.
The Main Event took place at KeyArena, a multi-purpose arena in Seattle Center with a total seating capacity of over 17,000.
18 teams, 90 players, fought for the biggest Prize pool in eSports history.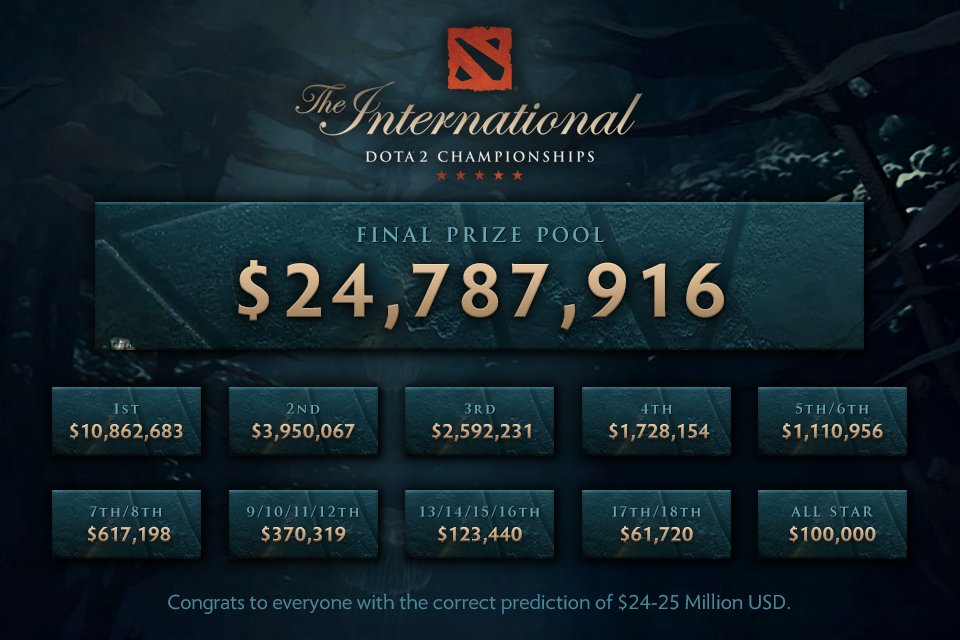 OVER 24 MILLION DOLLARS!
The numbers are real, the numbers of the audience of eSports are reaching its mainstream inflection point.
To some extent, eSports might reach the Olympics one day, Part of it aside from games, grown.
10 years ago, Gaming didn't have a meaning, but now, it has one.
What do you think about eSports? Tell us in the Comments below!
Comments