Villains usually stick in our minds for far longer than the "heroes" or the "good guys". If my statement bugs you, I'll tell you how. Let me at least list your favorite villains for you. The villains that you love to hate.
The Joker
I bet you expected that. Who wouldn't? Because no matter how many times we rewatch the scenes, it still makes us smirk on the inside in complete satisfaction.
You must have related to "Do I really look like a guy with a plan?" at least at some point in your life.
You also must have taken "If you're good at something, never do it for free" in consideration.
And surely, nodded to yourself at "In their last moments, people show you who they really are."
You just can't hate him, and if you do. A part of him will always fascinate and stick with you. You can't deny it. Hey, why so serious?
2. Hannibal Lecter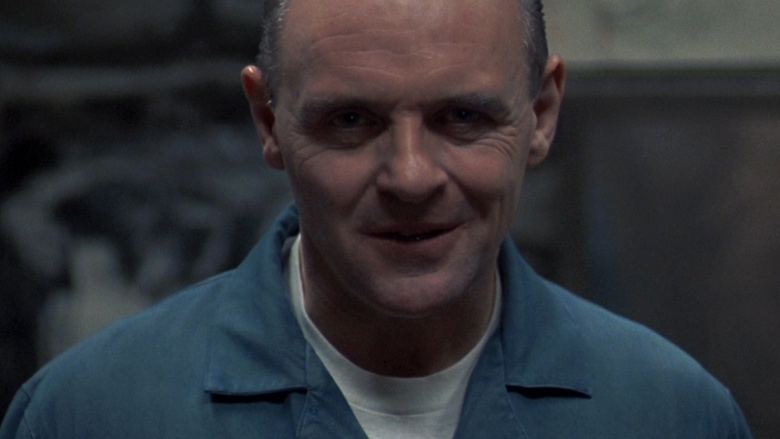 Dr. Lecter was a killer who served the meat of his victims in dishes to himself as well as his unsuspected guests. Yet, he sounds like a very civilized and sophisticated person in the most psychotic ways. Here are some of his sayings:
"Look for severe childhood disturbances associated with violence. Our Billy wasn't born a criminal, Clarice. He was made one through years of systematic abuse. Billy hates his own identity, you see, and he thinks that makes him a transsexual. But his pathology is a thousand times more savage and more terrifying."
"Why do you think he removes their skins, Agent Starling?  It excites him. Most serial killers keep some sort of trophies from their victims."
 "You use Evyan skin cream, and sometimes you wear L'Air du Temps, but not today."I see. I myself cannot. You use Evyan skin cream, and sometimes you wear L'Air du Temps, but not today. I see. I myself cannot. You use Evyan skin cream, and sometimes you wear L'Air du Temps, but not today. 
3. Patrick Bateman
The investment banker who abuses drugs and happens to kill people. Duh.
"My pain is constant and sharp, and I do not hope for a better world for anyone. In fact, I want my pain to be inflicted on others. I want no one to escape. But even after admitting this, there is no catharsis; my punishment continues to elude me, and I gain no deeper knowledge of myself. No new knowledge can be extracted from my telling. This confession has meant nothing." 
I would love to tell you what this quote implies. But Patrick did it for me. His words implied themselves.
4. Norman Bates
The victim of emotional abuse at the hands of his mother who claimed that sexual intercourse is a crime, except if it is with her, assuming that all women were whores except for her.
We heard you, Norman. We heard you saying that "It's not like my mother is a maniac or a raving thing. She just goes a little mad sometimes. We all go a little mad sometimes. Haven't you?" We have, but we also want to tell you that, no, your mother is indeed a maniac.
5. Scar
Guess what? Oh, I almost forgot. Scar despises guessing games. But, did I just get the attention of the little kid inside of you? I hope. Because now I'm sure this kid is enjoying the nostalgia. The kid inside you loves to hate Scar, and you grew up with it. Don't you just suddenly miss Uncle Scar?
6. Lord Voldemort
Shhh. He who must not be named. "From this day forth, you put your faith… in me." 
We all know that Voldemort… Shhh. I almost forgot again.
Comments