Despite Our knowledge's lack of Spanish, Despacito enjoyed a wide popularity in our mumbles as well as conversations. Furthermore, many have appreciated this Latin feature for their first handshake with a culture that turned out to be of much more interest and pleasance than their pre-Despacito beliefs. The affection we have for a foreign song, even with our incapability of interpreting its lyrics, did practically sum the beauty of art. Consequently, this got us thinking about taking things to the next level. Following the steps of Despacito, we felt like introducing visualized artistic pieces from the Latin lands to explore more of their offerings in addition to narrowing the gaps between us. These seven movies shall be a good start for developing your initiated interest for this culture, and a chance to enrich your Spanish knowledge with other nouns than the newly-common "Despacito".
1- The Skin I Live In
The 2011 Spanish film, starring Antonio Banderas, could be a proper kick off to your wandering journey. Crafted in a thrilling mood of mystery and ambiguity, the movie narrates the story of a plastic surgeon possessing a vague relationship with a mysterious woman who accommodates at his place. The plot then proceeds, unraveling the darkness in the characters' backgrounds, which echoed on what we witness later in the events, keeping you at the edge of your seat at all intervals. With unique atmospheres and brilliant usage of the time factor to tell the story, The Skin I Live In will be a remarkable milestone in your encounters with Latin art.
2- Wild Tales
Departing Spain, light must be shed on Argentina's nominee for Best Foreign Film in the 2015's Academy Awards; Wild Tales. Being only linked with the desire for vengeance, Wild Tales is based on six independent stories, displaying generalized prototypes of the Argentinian Society. "Extremely Tense" would be the most descriptive regarding such movie. However, this would have been out of reach if it wasn't for the intense consistency the plot that managed to sustain within every scene and dialogue. Through a vigorous compound of Edginess and nervousness, viewers were in a state of tension even prior to the beginning credits till the grand finale. Some may differ when favoring some of the displayed stories over others, but all would agree that Wild Tales is a modern stunner, and a future classic.
3- Volver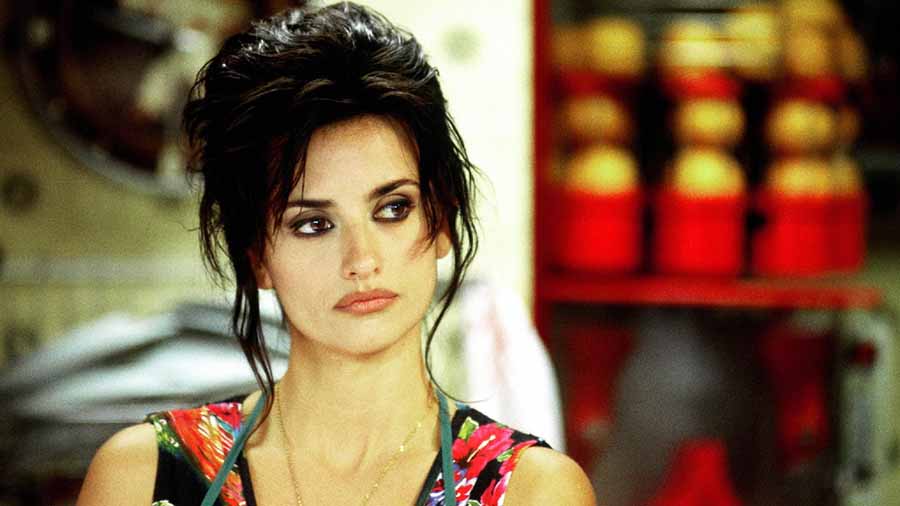 What characterizes the work of the Spanish filmmaker Pedro Almodovar the most is rare to find in today's filmmakers. His distinguished vision regarding daily routines and capability to create acclaimed movies centered on such disposable events is his unique singularity and our real dazzle. Starring the beautiful Penelope Cruz, Volver tells the story of a working woman whose own supposed-to-be-dead mother returns to her town, marking our entrance to the movie's events. Driven by its plot, Volver grabs you by the hand to the very Spanish lifestyle; food, streets, relationships and neighborhoods. Accompanied by Cruz's delightful presence and Almodovar's beautiful creations, Volver is the cheapest two-hour trip to the heart of the Spanish community.
4- City of God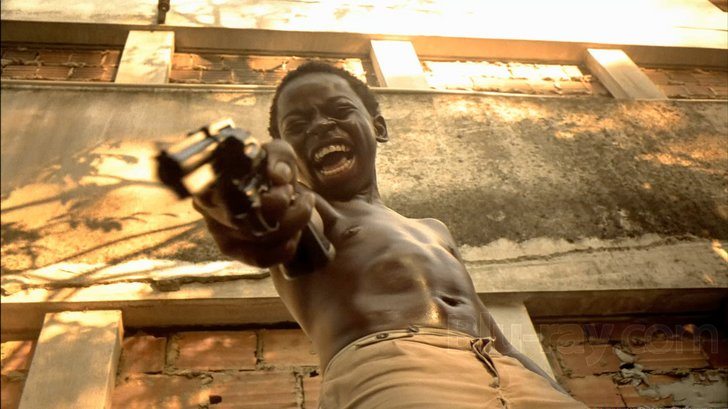 Talking about Brazil automatically brings up their three main monuments; Football, Samba Dances and City Of God. The 2002 movie focuses on the underground life of Rio de Janeiro's gangsters, all within a beautiful-yet-shocking story of a dark Brazilian era, narrated by a boy who witnessed these chaotic circumstances. Naturally, the movie is compacted with violent sequences. However, what made it shine the brightest among its similar contestants is the catchy reciting of its strong story, and how the filmmakers integrated this violence with their ongoing plot. Comparing City Of God's 4 Oscar's nominations against its 3 million dollars production costs is a practical example on persistence, and that passionate dedication can and will solely pay off, regardless to your budget and financials. Long story short, City of God is Brazil's gift to the world, and a turning point in the history of foreign cinema industry.
5- Pan's Labyrinth
If historic content is your preference, then Pan's Labyrinth is your pass to Spain in the year 1944, witnessing the Spanish civil war. The film is centered on Ofelia; the dreamy girl who uses her vivid fantasies to escape her cold reality of war, hatred and blood. As the plot proceeds, more space was given to investigate both worlds; the dreaminess, beauty and colorfulness of one meet the dullness, gloominess and fierceness of the other. This contradiction paved the way for the movie creators to put their magical world against the real one, emphasizing that dreams and fantasies could be a merciful alternative reality when the actual world is tearing itself apart.
6- The Secret in Their Eyes
It's Argentina's Oscar winner for Best Foreign Movie category and it's definitely not your regular Crime type of movie. The 2009 film revolves around a retired legal counselor who's haunted by an unsolved case he encountered several decades back. The story is set to a start when he decides to revisit this troubled period in his life to terminate his sufferings once and for all. The movie sets your hopes high from its initial minutes with a couple of horrific flashbacks, and sustains this achievement by great storytelling and gradual build up till the film's final master scene. Equipped with stunning personifications of human nature, outstanding music score and brilliantly-executed shots, it's fair to say that The Secret in Their Eyes topped most of the new millennium's productions
7- Talk to Her
You realize you're inches close to perfection when watching a melodrama, written and directed by Pedro Almodovar. In his finest project, Almodovar's discusses an oddly-established friendship of two men whose paths cross when the women they care about are put in deep commas. In the most subtle way, Talk to Her loudly speaks the purest of emotions and truest of feelings in the most original way ever performed on screen. Cinematic grieve, happiness, loneliness and love have never felt that genuine and transcending. Almodovar's Talk to Her isn't just an exceptional experience for foreign cultures' enthusiasts, but a must-see film for every cinephile out there.
Comments